White Dragon Comics is Your Go-To Comic Book Shop.
From New Comics to Classics
It's All Here!
Shop Now!
No matter who you are, young, old or somewhere in between, we all need breaks from the normal routine and deserve some entertainment. Comic books are great way to escape from our boring everyday life and enter the world of super heroes and shoppers can do just that here with our exstensive collection of comic book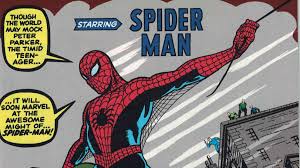 for sale. Comic books are not just the good guy beating the bad guy and going home happy. Comics are far more entertaining. Comic books have much more complex storylines filled with subplots and back-stories that interweave the super heroes' lives with supporting casts full of unique characters whose struggles and triumphs we can all identify with and relate to on a personal level. There are so many different super heroes and variations of those super heroes, from different backgrounds, cultures and even eras. The artistry and detail of the images along with the great storylines and awesome characters are the reason why comic books have been so popular for so long. Dive in now shoppers and go on an epic adventure.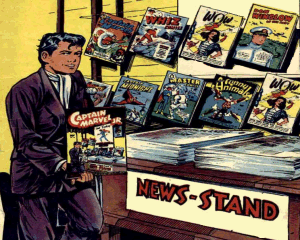 Neighborhood comic books stores are rare. It's not like there's one in every neighborhood. If you want to buy some super hero comic books, you end up at the mall or some big chain bookstore, where no one is knowledgeable about comics or super heroes and their selection is generally very limited. That's what makes the local shops so appealing; they are usually inhabited by people who know and love comic books and super heroes. In addition, because comic books are mostly what they sell, they are bound to have a bigger selection of the comics you are looking for, than the chain store or the mall kiosk.
As rare as neighborhood comic book shops may be, even more rare is an online comic book store that feels like a neighborhood shop. That is what we strive for, to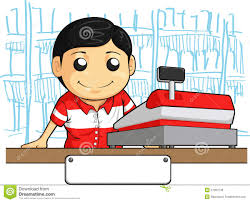 make your online buying experience as friendly and personable as a local comic book shop. We encourage you to browse through our store until you feel at home. We are ready and willing to answer any questions you might have about any of the comic books or publishers we carry. We love super heroes, in fact super hero comic books are our specialty, but we also have a large selection of other types of comics as well. We offer a huge selection of comic books from a wide variety of publishers. When you purchase comic books with us you will enjoy the shopping experience; you will find the perfect comic, whether you know just what you are looking for, or are on the hunt for something different, and you will know that you got a fair price.
You will find our products categorized in a number of ways, to help you find your way around with ease.
Our store is fully search-able, so you can easily find exactly what you are looking for.
Our site is guaranteed to be secure, so you can shop with confidence, and we accept all major credit cards.
We welcome your feedback and suggestions, because we are always looking for new ways to improve our store.
Please, enjoy your visit and let us know if we can help in any way.
Or, just drop us a line and tell us what you think of our site.