X-Men's Popularity has Spawned More Spin-off Titles than any other Comic Book Series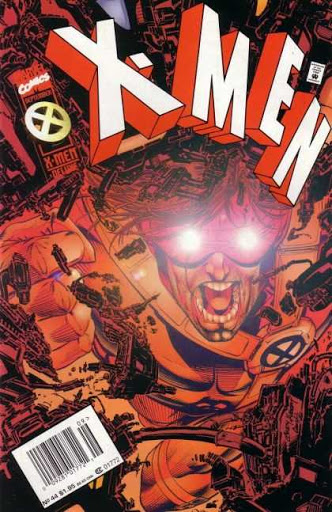 Marvel Comics X-Men series is their most popular and profitable comic book since its introduction in the 1960's. This popularity in X-Men comic books led to several cross-over events, including television, video games and movies. You can buy Exhilarating X-Men comic books online at White Dragon Comics.
Just who are these caracters? Let's take a look. The X-Men are human beings that were born with superhuman abilities. They are feared and hated by humans because they're different. But, the X-Men are heroic mutants, who've sworn to use their gifts to protect mutants as well as humans.

They are led by one of the most powerful mutants, Charles Xavier, also known as Professor X is a telepath who can control and read minds. And, their arch enemy is Magneto, an extremely powerful mutant that has an opposite view of humans, he believes that humans are a threat and should be treated with an aggressive approach. While Professor X and Magneto have different views on humans, they end up working along side of each other often.
Professor X started a school for gifted children (kids with abilities) so they would have an environment without hostility and to be accepted and feel normal. The X-Mansion, Xavier's School for Gifted Youngster is located in Westchester County New York and is the home and training site of the X-Men. Mutants from various countries and diverse backgrounds have been recruited and trained at this facility.
X-Men comic books are often compared to real life situations, because the X-Men deal with bigotry everyday. They are feared and hated by some, yet loved and revered by others. These characters also reflect religious, ethnic or sexual minorities. The X-Men are hugely diversified for example: Shadowcat, Sabra and Magneto are Jewish, Dust and M are Muslim, Nightcrawler is a devout Catholic, and Thunderbird is Hindu. Jubilee is Chinese American, Gambit is Cajun, and Warpath along with his deceased brother the first Thunderbird are Apache Native Americans.
The popularity of The X-Men comic books has spawned several spin-off titles including groups of X-Men working together and several solo comic book issues. Gambit, Storm, Wolverine and Nightcrawler are just a small sampling of the many solo titles coming out of the X-Men run. You can buy these issues and many more right here at White Dragon Comics. We are the Best Comic Book Store Online! Order today!