Green Lantern Comic Books Featuring Variant Covers for Sale at White Dragon Comics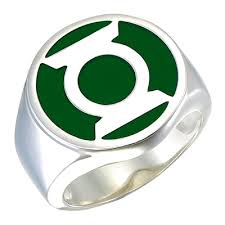 When shopping for comic books online featuring variant editions White Dragon Comics has you covered. Variant edition Green Lanterns comic books are featured for sale here.

Created in 1940 by Martin Nodell the Green Lantern character was an instant hit with readers everywhere. The name Green Lantern is used by several superheroes that have appeared in the DC Universe.

They fight evil with the aid of rings that grant them a variety of extraordinary powers, all of which come from imagination and/or emotions. The characters are typically depicted as members of the Green Lantern Corps, an interstellar law enforcement agency. They have been adapted to television, video games, and motion pictures.

All Comic Books sold at White Dragon Comics online are "New, Uncirculated Comic Books." If there is a blemish or any type of damage to a comic book, it is disclosed in the description and appropriately priced.

White Dragon Comics strives to offer shoppers the lowest prices on Green Lanterns Comic Books featuring Variant Covers. You can find several regular or main covers of Green Lanterns comic books for sale online in our Character Section.