The Dark Knight Will Strike Terror in the Hearts of Criminals! - Comic Books Available for Sale Online @ White Dragon Comics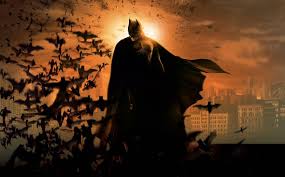 Batman the Dark Knight, the name alone strikes fear in your heart! This popular nickname for Batman, aka Bruce Wayne has taken the hooded superhero on several missions, saving Gotham City and the world several times! You can buy comic books online starring The Dark Knight at White Dragon comics!

Batman the Dark Knight is just one of several aliases used by the caped crusader, it is also the most feared comic book title held by Batman! The Dark Knight has starred in several comic books, but his first appearance was in 1986's Frank Miller's comic book, The Dark Knight Returns #1. This exciting character The Dark Knight can be purchased in comic books sold online at Whit Dragon Comics!

You will find adventure, intrigue and captivating stories! The Dark Knight, Batman will rock your world! One-of-a-kind ventures! Exciting activities! This is the must have series in Batman comic books! You can buy them here at White Dragon Comics online.
You can find more award-winning Batman comic books in our Character Category at White Dragon Comics. You will always find best prices and lowest shipping rates available at White Dragon comics.

You can find more exciting DC Comics, comic books for sale at White Dragon Comics.