Join Spider-Woman in Her Latest Adventures at White Dragon Comics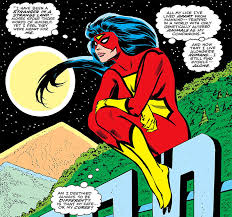 Spider-Woman is among the hottest selling comic books among the Spider comics. She has been a private investigator, a bounty hunter and a some-time hero. She has been an agent of Hydra, an agent of SHIELD and a double agent, making her possibly the most interesting characters to spin out of the Marvel Universe. Whether you are looking for a cool new read or are a Spider-Woman fan already, you will find some of the greatest stories told about Spider-Woman in comic books sold at White Dragon Comics.

Marvel Comics Spider-Woman has one of the coolest backgrounds as a superhero. She received her superpowers before birth when a laser laced with spider DNA hit her mother's womb. Her powers did not manifest until she was three years old and soon after she was placed into stasis for a long time, before being woken and trained by Hydra. Soon Jessica Drew was captured by SHIELD and after release went underground.

When saving the life of Giant-Man through a blood transfusion, Jessica lost some of her abilities, but when Hydra found out what had happened they restored
Spider-Woman's abilities with the promise of being s spy for them. Spider-Woman turned the tables on Hydra and worked as a double agent who was working against them for SHIELD. Shoppers can follow this story with Spider-Woman Comic Books sold at White Dragon Comics.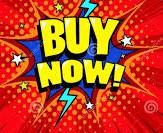 Over the years there have been a few women to take up the mantel and become Spider-Woman. Those women include Queen Veranke, Julia Carpenter, Mattie Franklin and for a short time Charlotte Witter when Doctor Octopus gave her the ability absorb spider-powers.

Shoppers can find a ton of "New" issues of Spider-Woman Comic Books sold here at White dragon Comics. We encourage all customers to take their time and look over our extensive collection of new comic books sold on the internet. Shoppers can find several other cool Spider comic books plus much more.
White Dragon Comics strive to bring comics to those who have no local comic bookstore near them.