2015 Was A Year for Comic Books, Full of New Powers, Mass Destruction, and Shocking Reveals. Shoppers Can Find Comic Books Published in 2015 at White Dragon Comics!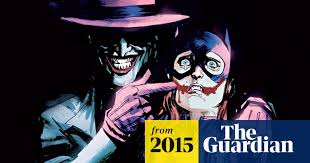 When it comes to buying New Back-Issues' of Comic Books, shoppers instantly know to head on over to White Dragon Comics. White Dragon Comics sells "Uncirculated" new back-issue comic books… and here shoppers will find comic books released for sale in 2015.

2015 was an amazing year for comic book readers as Marvel, DC Comics, Image, IDW and the many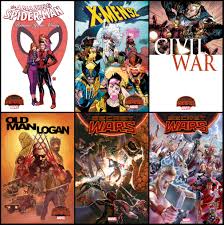 other small-press publishers along with their award-winning writers and artists printed tons of great reading material. Fans could purchase comic books in any genre from horror to outer space science-fiction and White Dragon Comics has them all! That's right shoppers will find hundreds of comic books that were released in 2015 for sale right here!



Shopping at White Dragon Comics is a breeze all comic books are sold are broken down into several easy to navigate categories. Examples of categories shoppers will find include comic books listed by Publisher, Writer, Genre, New Comics and many more. Here consumers will find comic books released in 2015, which is conveniently located under the category… 2015 comic books.

White Dragon Comics offers low shipping rates, timely service and the hottest comic books sold! Don't hesitate, order today! Comic books sold are mailed in state-of-the-art mailers to ensure the safety of your comics through the mail service. While are mailers work 99.9% of the time, we suggest purchasing bags and boards for extra protection.

*Just Click on The Month Below for Comic Books