Buy Image Published Comic Books Featuring Stories of Alternate Timelines at White Dragon Comics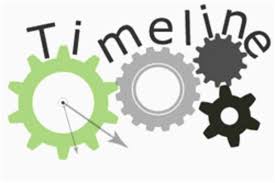 Comic book readers looking to buy comic books featuring Alternate Timelines can purchase these at White Dragon Comics. Image Comics publishes some of the best adventures centered around Alternate Timelines in comic format. Shoppers can buy New, Uncirculated back-issues, variant covers and new releases from Image's Alternate Timeline series of comic books here. – just below

Fans of "What If?" stories will love this category of comic books! That is what Image Comics Alternate Timeline category is all about. Alternate Timelines show you what things would have looked like if a variable went amiss. For example, in "East of West" present-day United States is country still under Civil War! This example gives readers a look a what our country could look like if an essential event in history was altered.

Alternate Timelines include the possibilities of time travel, which never ceases to captivate the imagination! Chrononauts, written by Mark Millar is an excellent example of a comic book featuring Time-Travel and its influence on Timelines. What will happen when scientist discover time-travel, when they travel in time any misstep could cause a cataclysm that could change our Timeline for the good, or the bad?

Alternate Timelines featured in comic books offers readers new insights to pasts events, thrilling adventures and unique concepts. Buy your next adventure in Alternate Timelines from comic books Published by Image Comics and sold at White Dragon Comics!

White Dragon Comics has one of the largest selections of Alternate Timelines in comic books from Image Comics for sale. Order Today! Fast, Friendly Service with Low Shipping Rates!