Creator-Owned Comic Book Titles Published under Dark Horse Comics - Sold at White Dragon Comics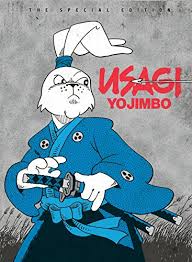 Dark Horse Comics has a vision of the future in the comic book universe and it is "Creator-Owned Titles". When writers are given free expression imaginations soar, and the possibilities are endless! Some of the greatest comics have sprung from the minds of writers and artist in the creator-owned field. Shoppers can find many of these titles for sale at White Dragon Comics.

Many of Dark Horse Comics creator-owned comics have been so popular they have revolved into television series! Two examples in the Creator-Owned Dark Horse Comics are Umbrella Academy and Buffy The Vampire Slayer, both have developed a unique fan-base in comics and television, which continues rise popularity. Shoppers can find these comic books for sale online at White Dragon Comics.

Mike Richardson, founder of Dark Horse Comics launched in July 1986 with the black-and-white anthology series Dark Horse Presents, an instant hit! In fact, The New York Times reported that when Dark Horse Comics published its first creator owned comic book, it was the birth of the direct sales market, which moved comics beyond newsstands and into specialty stores.

Dark Horse Comics publishes the best "Creator Owned" Comic Books in the industry, and shoppers can purchase these comics at White Dragon Comics. You will find an extensive collection of "New" uncirculated Dark Horse Published comic books for sale online.