Aftershock Presents: Fantasy and Magic Comic Books Sold at White Dragon Comics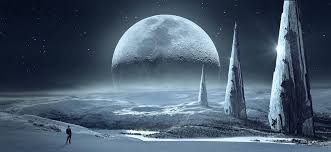 Aftershock comics knows Fantasy and Magic! When you read a comic book featuring Fantasy and Magic from Mega-Publisher Aftershock, you are transported to another time, dimension and adventure that will blow your mind! Aftershock publishes the best in Fantasy and Magic comic books, and shoppers can buy them right here at White Dragon Comics! These amazing comic books are listed below.

Fantasy and Magic can be breathtakingly beautiful one monent and in the next, it can become dark and foreboding with just the snap of a finger and this can all be in one story! That's what makes these comics so phenomenal, you never know what is going to happen next! You will be memorized the moment you pull back the front cover! Devouring the story page by exciting page. Shoppers you can buy the newest releases of Aftershocks Fantasy and Magic genre comic books at White Dragon Comics!

If Fantasy and Magic comic books are your preference when it comes to comic book genres, then Aftershocks Fantasy and Magic is all about you! No searching any further, White Dragon comics has the latest in back issues and new editions of Aftershock Fantasy and Magic Comic Books in stock Right Now!

Shoppers can buy all-new issues right now at White Dragon Comics! We have a large selection of Aftershock Comics available for immediate purchase just below! Act now and buy your New Aftershock Comic Book Today!

White Dragon Comics offers customers only New Comic Books! Comic Books are shipped at the lowest rates allowed and we strive to ship your order in a timely manner! We look forward to serving you today! Enjoy your browsing of our unique comic bookstore online!