2013 New Uncirculated Back-Issue Comic Books Sold at White Dragon Comics

2013 will be remembered sadly throughout the years to come .. Marvel Comics and DC Comics said goodbye to beloved heroes and as fans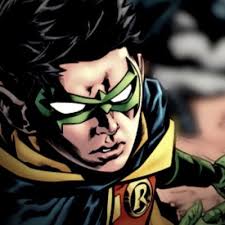 mourned, the Comic Book Universe began to change. Wars would be fought; heroes would disappear and be found, and time travel would warp history. Comic Book shoppers can read about these events in comic books from 2013 sold here at White Dragon Comics.

DC Comics shocked Batman comic book readers with the death of his son Damian Wayne. Damian was the test-tube offspring of Talia Al Ghul and Bruce Wayne although the character wasn't immediately embraced but grew with readers over time. He was the perfect blend of the previous three Robins; do-gooder Dick Grayson, impulsive Jason Todd and the smart-minded Tim Drake. Find out about Batman's son, Damian Wayne in comic books sold at White Dragon Comics.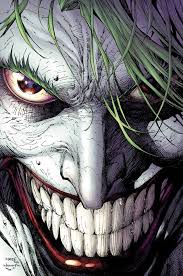 2013 introduced fans to an especially sadistic and ruthless madman, The New 52 Joker in "Death of The Family." After escaping from Arkham Asylum and leaving behind his surgically removed face The Joker vows to destroy all those that fall under the Bat-family. Shoppers can read about the controversial Death of The Family event when they purchase New 52 comic books at White Dragon Comics.

Marvel Comics broke fans hearts with the death of Peter Parker. Parker lost his life at the hands of Doc Ock. Octavius used an invention called the Octobot, which enabled him to swap his mind with Peter Parker's, leaving Parker trapped in his dying body. In the struggle to regain his body back, Parker was mortally wounded and died, but not before his own memories were merged with Octavius, who has now taken control of Parker's body completely… Thus, The Superior Spider-Man is born.

Valiant comics is back! 2013 ushered in old favorite's in a new superhero universe unlike Marvel and DC Comics. Fan-favs like X-O Manowar,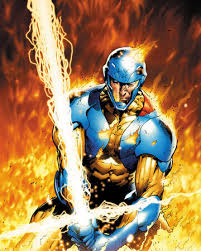 Bloodshot, Archer & Armstrong, Eternal Warrior, Harbinger, Shadowman, Quantum & Woody, and more kicked off in the New Valiant Universe, shoppers can find many of these well-written comic books at White Dragon Comics.

2013 holds more great surprises for comic book readers and White Dragon Comics is pleased to offer these great surprises in comic book reading with all of the fun comic books offered for sale right here!
*Just Click on The Month Below for Comic Books