Rebirth Event "Lanterns" Comic Books Sold Online at White Dragon Comics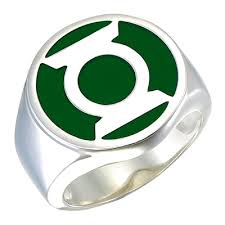 Hey "Lantern" fans White Dragon Comics has the largest selection of "Lantern" comic books for sale online! Green lantern, Hal Jordan and a multitude of Lantern comic books can be found for sale at White Dragon Comics.

One of Most Popular Superheroes in the DC Universe the "Lanterns" were among some of the elite characters to spring out of comic books and land on the big screen! You can read about the Lanterns, like the Green Lantern in comic books sold at White Dragon Comics Online!

Guy Gardner, John Stewart, and Kyle Rayner are a few of the Amazing Lanterns you can read all about in comics sold here! Each of these characters has borne the mantle and worn the ring with courage and fortitude. And their names hold great significance in the history of the Green Lantern Corp.

The two newest Lanterns, Jessica Cruz and Simon Baz are the current Lanterns of Earth and Sector 2814, in addition to filling the Lanterns slot of the current Justice League line up. These comic books are among some of the best-selling comics in the Rebirth Lantern Family Comics category!

Hal Jordan has and continues to be one of the greatest Green Lanterns who ever lived. Hal Jordan's adventures can be found right here! You can buy "New Issues" and New-Back Issues of some of the coolest Heroes in the DC Universe at White Dragon Comics!

White Dragon Comics strives to bring comic book fans the latest in Rebirth Lantern Family Comics, whether it's Guy Gardner, John Stewart or any of the fantastic Lanterns you crave we have em'. Yep, you will find the latest in Lantern comic books based in the Rebirth Event for sale at, White Dragon Comics!