Shoppers Can Find an Outstanding Selection of Boom Comics' Variant Cover Editions for Sale here at White Dragon Comics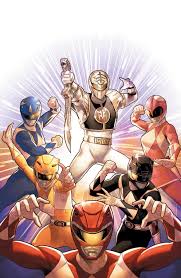 Variant Covers are in high demand because of their highly sought-after collective status and shoppers often miss out on cool variant covers, but White Dragon Comics has made searching for Boom Comics Variant Covers much easier. Buyers' looking for Power Ranger variant covers, or WWE variant covers are in luck… White Dragon Comics offers several of these comic books for sale right here!

Shoppers will be excited when they browse our selection of new variant editions from their favorite artist. For instance, fan-favorite artists' like Michelle Wong and her Beautiful work on the Power Ranger Incentive Variants, which are truly Amazing can be found here at White Dragon Comics! And, these awesome, collectible comic books make great gifts! Consumers looking for unique gifts for Birthdays, Christmas, Graduation or any other special occasions can find Stunning Artistic Variant Covers here. Shoppers will find that comic books, especially Variant Covers make for the coolest presents!

WWE comic book collectors will find an array of cool Variant Comic Book Covers for sale also, at White Dragon Comics. For instance, Brent Schoonover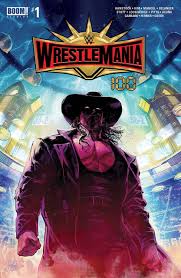 fans can find exciting variant covers like his WWE #9's Royal Rumble cover… which is sold at White Dragon Comics while supplies last.

Shoppers can also purchase Jim Henson's Beneath the Dark Crystal comics, with variant covers for sale at White Dragon Comics. Henson's Dark Crystal comics are big sellers, not only for the outstanding artwork, but for the fanciful tales.

White Dragon Comics encourages shoppers to take their time and look over our extensive collection of New Comic Books for sale… both Variant and Regular Covers are available.