Shoppers Can Buy New Comic Books Released For Sale in December 2019 at White Dragon Comics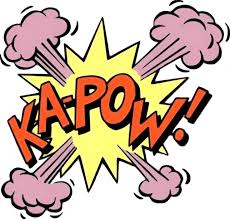 Marvel and DC Comics along with numerous small press publishers made December 2019 an astronomical month in comic book sales. Shoppers had their pick of comic book adventures to choose from in December 2019. There were comics covering everything from high flying escapades to low-down dirty wrong doings! And, comic book shoppers can buy these exciting comic books from December 2019 right here at, White Dragon Comics. – just below

Comic Books released for sale in December 2019 had Marvel fans cheering for the Amazing Mary Jane, shouting battle cries for The Agents of Wakanda and strategizing with Doctor Strange! Did you miss an issue of one of these comics in December 2019 or one of the other great titles? Well, you may just be in luck White Dragon Comics has the largest selection of comic books released in December 209 for sale! You can find a list of comic books for sale just below.

DC Comics, the amazing writers and artists also contributed to December 2019's banner month with some of the hottest-selling comic books in December. The biggest Superman story ever continued, the final battle for Gotham City began and the Speed Force is out of Control can the Flash harness it in time? Find out the answers to these questions and more at White Dragon Comics, (when you purchase the comic book)!

Shoppers, you can buy these comic books and so much more at White Dragon Comics. Fans can choose from over 200+ comic books released in December 2019. All comic books are "New, Uncirculated" issues from back-stock.

White Dragon Comics offers low-shipping rates and timely service… Order Today!