October 2019 Surprised Comic Book Fans with The Best-Selling Comic Book Adventures of the Year!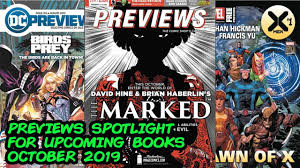 The Black Atom, Cat Woman, The Flash, Buffy the Vampire Slayer and more supplied comic book readers with awesome adventures in comic books released in October 2019. There were a ton of best-selling comic books in October, and White Dragon Comics has them listed for sale right here, Customers just need to look below, and they will find an exciting collection of comics for sale.

Shoppers looking for Marvel Comics or DC Comics that were released in October 2019 like, Ghost-Rider, The Punisher, Justice League Dark, Super-Girl, Batwoman and more superhero characters featured in comic books on sale now, at White Dragon Comics.

Image fans and Dark Horse shoppers can find their latest, hottest selling comic books published in October also for sale at White Dragon Comics. Hit-Girl, Nomen Omen, Sonata, Manifest Destiny, Fight Club, Invisible Kingdom and tons more of fun comic books can be found for sale right here. You will find all comic books are "New Issue" comic books, they are unread and uncirculated comics, that have not sold in store and have been removed from shelves to free up space for newly released comic books.

Shoppers will find several comic book publishers comics available for sale. Besides the "Big-Publishers" you can find companies/publishers like Aftershock,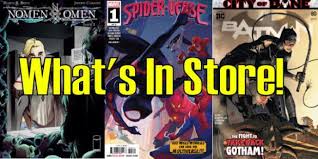 Titan, Valiant, Boom, IDW and many more.

If you are looking to buy a comic book that was released for sale in October 2019, you may find it available at White Dragon Comics. We encourage you to take your time, have fun and buy, buy, buy! When you shop White Dragon Comics you are Supporting the American Dream of Small Business Mom & Pop stores. Thank you so much for supporting us!