Shoppers Can Find Marvel Comic Books Sold here at White Dragon Comics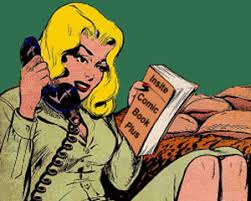 Everyone that's into comic books knows that Marvel Comics is home to the coolest comic book superheroes and super-villains and comic book shoppers know White Dragon Comics is the place to buy those comic books. Marvel Comics sold here are broken down into several categories making shopping a breeze. Customers will find Captain America comic books to Spider-Ham comic books and everything between, above or below for sale at White Dragon Comics!

One look at the movie ads will tell you that Marvel Comics' superheroes are more popular than ever right now. Of course, no matter how well done, or how popular the Marvel Comics' superhero movies are, they can't compare to the original stories they are based on in the Marvel Universe. First, the wait time between movies can be two to four years, while new comic books come out every month, no year-to-year wait. Second, you get to watch a movie only once, unless you pay again or buy as a video, but when you buy a comic book (cheaper than movie purchase) you can read it as often as you like. The fact is Marvel comic books are the best way to keep up with your favorite Marvel superheroes. And shoppers can find a host pf Marvel Comic Books sold at White dragon Comics.

Almost fifty years ago Marvel Comics began as a young, upstart company with a handful of characters. Now they are the number-one comic book publisher in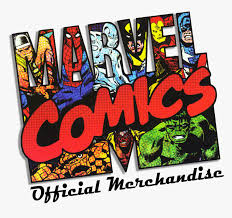 the world. The reason for this is that Marvel Comics consistently creates comic book superheroes and super villains that people relate to. Characters in Marvel comic books have the same types of issues as the people who read them, financial worries, relationship troubles, personal loss and self-doubts. They may have superpowers, but that's not what makes them heroes. It is their humanity, their heart and their courage that leads them to their heroic acts.

Another reason for Marvel Comics' great success is their innovation. Marvel Comics was the first comic book publisher to present the concept of Mutants to comic book readers. Marvel's mutants and what they represent have become a recurring theme in many of Marvel's comic books. Marvel's writers often use mutant characters to explore themes like tolerance, diversity and bigotry.

Marvel Comics was also the first comic book publisher to sell a half-a-million copies of a single issue; a first issue that featured a character who is probably the most popular comic book superhero of all time.


To list all of Marvel Comics' milestones would take quite a while. Marvel has been a leading innovator in the comic book industry for nearly four decades. In that time Marvel Comics has launched dozens of careers and introduced hundreds of popular comic book characters, including superheroes and super villains, mutants and aliens.

Every month Marvel Comics publishes dozens of exciting and entertaining superhero comic books. Marvel Comics' MAX imprint features their most popular superheroes in stories for mature readers. Marvel Comics also produces comic books for young readers that feature popular characters from television and literature, including comic books based on the Marvel Universe superhero cartoon show.

White Dragon Comics offers a wide a selection of Marvel Comics, as well as a wonderful line of Marvel Comics for younger readers. Shoppers will find Marvel Comic Books below, we encourage shoppers to take their time, have fun and order lots of Marvel comic books today!