And More, Find Interesting DC Comics Featuring Variant Comic Book Covers Online at White Dragon Comics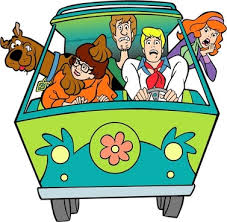 You can find DC Comic's featuring Variant Covers for sale online at White Dragon Comics. Comic books featured here, are comics that defy the DC Universe. For Instance, Scooby-Doo comic books do not fit in the same category as Batman Comics, thus they are listed here in the And More category.

Other comic books sold online here include DCeased, Future Quest, Blue Beetle and more. Some of the most interesting stories flow out of these comic books! Comic books are written and drawn by some of most talented writers/artists in the industry! And the variant edition covers will blow your mind!

And More, contains cool alternate covers on the hottest selling comic books that defy a "Superhero" category, and are so worth reading! White Dragon Comics offers an extensive collection of comic books that feature Variant Covers for sale online! Enjoy shopping at White Dragon Comics and place your order today!