DC Black Label Comic Books, DC Comics Newest Imprint Takes DC Characters and Places Them in All-New Continuity's... Find DC Black Label Comics Sold at White Dragon Comics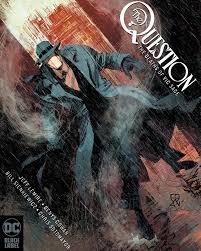 DC Comics offers comic book fans a new and exciting imprint "DC Black Label". DC Black Label provides writers an opportunity to expand on DC Comics ingenious characters starring in all-new standalone stories. These all-new comic books promise to give readers a unique and astonishing Mature Story that will take readers by surprise. Comic books will have a distinctive format with a release schedule that enhances the story and the creative vision of the comic.

DC Black Label comics will be joined by existing comic books, that have been considered as Black Label material, even before there was a Black Label Imprint. The first comic book to be released and offered for sale is Batman: White Knight, this comic book mini-series are the most important and thoroughly original Batman comics released under DC Black Label Comics. It is the must-have crucial storyline that will both redefine the Dark Knight and his cast of characters while taking them on an imaginative and entirely original adventure that could not be possible within DC Universe continuity.

Fans will be treated to several of DC's most acclaimed and influential comics getting a DC Black Label release. Some of these iconic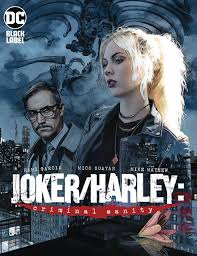 titles include Grant Morrison and Frank Quitely's All-Star Superman, Darwyn Cooke's Dc: The New Frontier and Mark Waid and Alex Ross' Kingdom Come. Joining these comic books will be Frank Millers, Batman: Year One, Batman: Dark Knight: Master Race and Superman: Year One with John Romita, Jr. Shoppers can find many of these comic books available for sale at White Dragon Comics.

Shoppers will also find New Hellblazer comics, Harley Quinn, The Joker, Wonder Woman and many more fantastic characters starring in excellent, unique stories that will shine a new light on your favorite DC Character. Shoppers can purchase these comic books while supplies last.

*Want to ensure a copy of your favorite DC Black Label Comic Book, Sign up for Subscription Service at White Dragon Comics. Never Miss an Issue Again!