Shoppers Get The Best Prices on Berger Books Published Comic Books at White Dragon Comics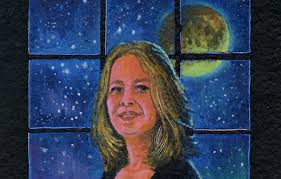 Dark Horse Comics continuously strives to bring comic book readers new and exciting adventures in comic books. The third largest comic book publisher brings comic book fans an all-new imprint, loaded with one-of-a-kind Creator-Owned Titles!

Former executive editor of DC's Vertigo imprint, Karen Berger is joining Dark Horse Comics to bring comic book shoppers a new line of creator-owned comic, "Berger Books." Shoppers can buy Berger's latest releases of comic books at White Dragon Comics. We have many previously released comic books for sale from Berger Books as well at White Dragon Comics.

Berger Books offers comic books chalk full of adventures including alien invasions, government conspiracies, and gender-swapped Dickens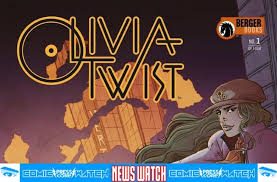 reimagining's. Readers will be amazed at sampling's offered from Berger Books and shoppers will be in awe with the large selection and low shipping rates offered at White Dragon Comics!

Comic book buyers looking to buy Berger comic Books will find the best selection, the largest selection, the best prices and the lowest shipping rates at White Dragon Comics! Plus, you will find award-winning customer service like none other! We encourage you to take your time and look over all the great comic books offered for sale on our website.

Order your Berger Books comic books today at White Dragon Comics!