Shoppers Clambered for Comic Books Released in 2014 and White Dragon Comics Has Them For Sale Now!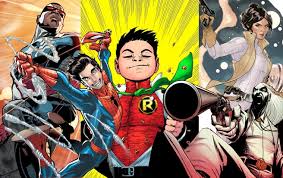 2014 was one of those years' comic book buyers highly anticipated. It was a year full of surprises, bombshells and revelations, a comic readers dream. DC Comics, Marvel Comics and IDW Comics provided comic book buyers one-of-a-kind stories, events and crossovers in 2014.

If you are a shopper looking for comic books that were released in 2014 you will find that White Dragon Comics has a large surplus for sale here. All comic books sold are new uncirculated comics that have been placed in storage to make room for new comic books. All comic books sold will be shipped in state-of-the-art shippers to help protect books through the shipping process, but we highly suggest purchasing bags and boards (at a minimal cost) to ensure books arrive in tip-top shape.

White Dragon Comics offers shoppers the largest selection of back issues for sale and here you will find comic books for sale from 2014. Not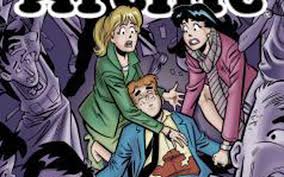 only will shoppers be able to purchase comics from the "Big Five" publishers, but a host of small-print publishers (Indies comics) are available to buy as well.

Shoppers will find comics available form publishers like Aspen, Avatar, Aftershock, Keenspot, Space Goat and many more. With a large variety of publisher's readers are sure to find a comic book that is a perfect read… there are genres galore to choose from as well.



If you are a shopper or a browser on the hunt for comic books released in 2014 you are luck… White Dragon Comics offers consumers hundreds of comic books that were released in the year of 2014 for sale right here! Don't hesitate… Order Today!

*Just Click on The Month Below for Comic Books