Fortresses, Adventurers, Sorcerers and Magical Journeys – Get Lost in a "Fantasy Comic Book" From Boom and Sold at White Dragon Comics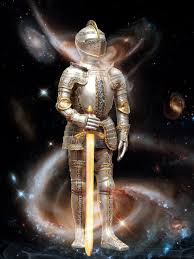 Comic Book readers you will be transported to worlds full of medieval castles, Knights and Wizards with Boom Studios "Fantasy" comic books. These unique, fun comic books are full of stories about fairy tales, dragons, medieval knights and much more!

Boom Studios promises these comic's will soothe your itch for the fantasy of your dreams! Join Boom Studios now, buy your Fantasy comic books from White Dragon Comics! – just below

Shoppers will find great comics published from Boom!Studios like Fairy Quest: Outcasts, which was one of the Best Fantasy Comic Books to Hit Comic Book Stores Nationwide! We all grew up reading fairy tales. We all love fairy tales! But if you enjoy your fairy tales with a twist like Fables, Fairest, or Once Upon a Time, Fairy Quest is the perfect series for you.

Klaus a fantasy superhero from Boom Studios introduces fans and readers to a new version of Santa! He is a myth. He is a legend. He is loved worldwide by children and adults alike, but does anyone truly know the origins of Santa Claus? Set in a dark fantastic past of myth and magic, Klaus tells the origin story of Santa Claus. It is the tale of one man and his wolf against a totalitarian state and the ancient evil that sustains it.

Order today and enjoy a worry-free shopping experience.