Shoppers Will Find The Avengers Core Team Comic Books for Sale at White Dragon Comics
When you are shopping for Avenger Core Team Comic Books you are in luck, White Dragon Comics has the latest in New Avenger comic books and a large selection of "New Back-Issues Avenger" comic books for sale.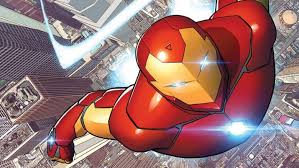 The Avenger Core Team of comic books are among some of the most highly sought-after comic books among collectors and comic book readers in general. White Dragon Comics offers comic book buyers the best in comic book reading material, customer satisfaction and low shipping rates.

In Marvel's Comic Book Universe, the Avengers' Core Team has always been made up of the Biggest Heroes; Heavy-Hitting Powerhouses; men and women of great character and noble spirit. They are Humanity's First Line of Defense when our world is threatened by Invaders from afar or would-be conquerors from right here on Earth.
Marvel's Avengers comic books presents lots of exciting adventures every month taking readers on a one-of-a-kind experience. No
other comic book or Super-Team can offer more action and excitement than The Avengers. And… No other online comic bookstore can offer you a better selection or more personalized customer service than White Dragon Comics.
All of our Avengers comic books are in brand-new condition, and we ship them in specially designed mailers to protect and keep them that way. All Back-Issue comic books are "new" … these are uncirculated comic books that are warehoused in deep storage.. White Dragon Comics will ship your Avengers comic books to you as quickly and as inexpensively as possible.

Buy some Avengers comic books today and strap yourself in for a fast-paced thrill-ride through the Marvel Comics Universe. Not only will readers be treated to a super-paced comic, but consumers will also be treated to low shipping rates and fabulous customer service.