Dark Horse Comics "Superhero" Comic Books Sold at White Dragon Comics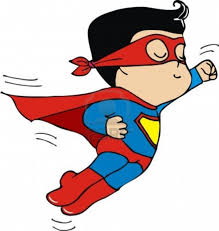 Superheroes are unique to the world of comic books, coming in just about any form, size or species. Dark Horse Comics, the largest independent comic book publisher brings comic book readers some of the best in superheroes of all types. Shoppers can find "Superheroes" of the Dark Horse Universe for sale at White Dragon Comics.

Superheroes are the backbones of the comic book world! About 90% of all comic books are written about, or star a super-powered person, animal or thing! And, superheroes are the top-sellers in the comic book world. Dark Horse Comics offers readers, shoppers and fans several distinctive superheroes to read about in comics published under their imprint and you can buy them all here. – just below

Dark Horse Comics and White Dragon Comics offer all that a comic book reader needs right here, for sale at the absolute best prices anywhere! If your looking for a comic book published by Dark Horse Comics and is written with a superhero, here it is! White Dragon Comics carries the largest inventory of Dark Horse Comics, "Superhero" genre comic books online! Buy your Dark Horse Hero comic book today!

We love heroes at White Dragon Comics, if it were not for heroes, we may not have ever been introduced to comic books! Shoppers can find one-of-a-kind heroes from Dark Horse Comics sold here at White Dragon Comics.

Buy today and enjoy low prices, great service and timely shipping! White Dragon Comics offers more great comic books for sale from tons of publishers! Shoppers can buy comic books from DC Comics and Marvel to Titan and Zenescope. We encourage you look around, there is a lot of cool reads!