August 2019 Was a Sizzling Month for Comic Books... Shoppers Can Buy Comic Books from August 2019 here at White Dragon Comics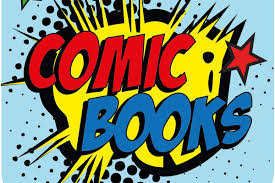 August is one of the hottest months of the year and August 2019 was no exception in the comic book universe. The heat of August got to our villains in 2019, putting them a little more on the edge, a little crazier and quite a bit more brazen. Superheroes had to be more vigilant while dealing with the oppressive heat in August 2019 as well, which was no easy task… Readers can find all the action and adventure that took place in August 2019 with White Dragon Comics large inventory of comic books offered for sale right here, just below a short recap to the month.↓

All the comic book publishers had a hand in making August 2019 a highly successful month in comic books, for instance Marvel Comics and their amazing

writers and artist published new stories that included classic characters. Venom, everyone's favorite antihero and Carnage tangled in Absolute Carnage #1, leaving chaos throughout New York City and then there was Marvel Comics #1000 which gathered the greatest array of talent ever to be assembled between the covers of a single comic book! Names from the past, from the present, and even the future! Shoppers can find these comic books and more from August 2019 for sale at White dragon Comics.

Spinning out of the devastating events of the Batman Who Laughs, Superman and Batman are together once more in DC Comics best-selling comic book, Batman/Superman #1 released in August 2019. DC Comics was moving and grooving in August with new and exciting adventures for all of DC Comics heroes, heroines and villains… shoppers can find several huge mega-hit comic books released by DC Comics for sale here at White Dragon Comics.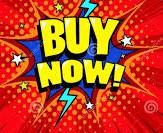 Shoppers can find comic books for sale from several publishers, besides Marvel and DC Comics here at White Dragon Comics. We encourage you to look over all the great pages filled with wonderful adventures, spine-tingling horror, mysterious happenings and so much more! Have Fun, Enjoy and Order Today!