PI's, Slueths Gumshoes and Spies, Find Them Em' All in Boom! Studios "Mystery" Comic Books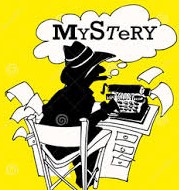 Shoppers searching for a cool comic book mystery are in luck, Boom!Studios publishes the trendiest Mystery Comic Books sold today! A good "Mystery" in comics have always been a long-sought after after genre in the comic book industry!

But look no further, Boom!Studios writers publish the best in "mystery" ladden tales! And, shoppers, you can buy those comic books right here, at White Dragon Comics!

What is it that makes a mystery good, is it the fear of the unknown, the awesome detective work or is it the story itself? Boom Studios say's it all three and their fantastic writers and artist will supply you with mystery filled comic books worthy of reading!

Take advantage of our great shipping rates, speedy service and friendly staff… Order Today! If you are looking for a comic shop for a pull & hold subscription service White Dragon Comics offers this service for online customers as well as our brick & mortar store. There is no fee for this service… contact us today with your pull list!