DC Comic's "Rebirth" Superman and Family Comic Books Sold Online at White Dragon Comics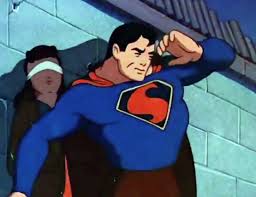 You can find Superman and Super-family comic books for sale at White Dragon Comics Online. This page is dedicated to the "Rebirth" Event. Here you can but "new" issues of comics released during the Rebirth Event and feature Superman, Supergirl, Superwoman and others!

You can read about the iconic hero, when you purchase Superman Comic Books at White Dragon Comics Online.

Born on, Krypton Superman made his way to earth when his home planet was destroyed! Raised as Clark Kent the small-town boy made his way to the big city, Metropolis and took on the role of a newspaper reporter! When he was needed, he quickly changed into Superman and saved the day!

You will also find Superman Family comic books for sale here, just below! There's Supergirl, Superwoman, Super Sons and many more! There is no need to scour the web for these comics they are here! White Dragon Comics has The Best Prices and Lowest Shipping Rates!

We offer a large variety of Superman and Superman Family related comic books right here! We encourage you to take your time and look over the huge selection of comic books…. You never know what to you may find!

Find more Superman comic books for sale online here.