"Neverland" Comic Books - Sold Online at White Dragon Comic!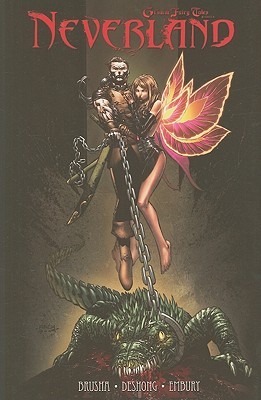 Zenescope Comics offers comic book readers all-new tales of Neverland! Peter, Wendy, Hook, the Lost Boys and all the fantastic personalities are back, with a Zenescope Make-Over!

Neverland was once a magical paradise until it fell under the rule of the evil creature known only as Pan. It has now become a world that haunts children's nightmares. Peter has grown up and turned evil, using the children who come to Neverland to make him immortal. And, there's only one person can stop him… Hook!

Shoppers searching for Zenescope comics can find them here at White Dragon Comics. Customers will enjoy shopping with ease here at White Dragon. All Zenescope's must-have comics are broken down into their perspective categories, this page is dedicated to all the comic books that take place in Neverland or have tie-ins to Neverland.

White Dragon Comics only sells new comics. All comics are back-stock merchandise… they have been taken directly from shelves to make room for other comics or newer issues.

Zenescope's writers have done an exceptional job writing the Neverland comics and the artists bring to life the strange and horrifying world with each page, encompassing the reader. Shoppers will never look at fairytales the same way after reading these must-have comics!

Shoppers can find several issues of Neverland comic books for sale here at White Dragon Comics. Don't hesitate any longer… read about Hook and Peter and their never-ending battle now!