American Gothic Press Comic Books Are Horrifying! Buy American Gothic Press Online at White Dragon Comics!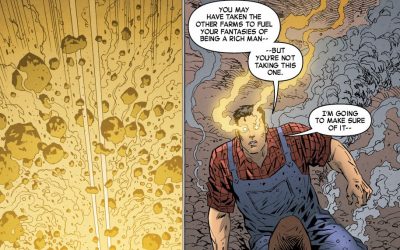 American Gothic Press is a fantastic comic book publisher. The company focuses largely on the kaiju, science fiction, fantasy, and horror genres, reflecting the tastes of Famous Monsters Editor-in-Chief Forrest J Ackerman. You can find an array of American Gothic Press published comic books for sale online at White Dragon comics.

Established in 1958 "Famous Monsters" was the first entertainment fan magazine of its kind, drawn in black & white, it was the inspiration for the next generation of horror genre filmmakers. Editor Forrest J Ackerman is also credited as the Co-creator of Vampirella, one of the most enduring comic book heroines of all time. You can find Vampirella comic books as well as American Gothic Press comics for sale at White Dragon Comics Online.

"American Gothic Press marks Famous Monsters' journey back to the creation of new worlds and original characters, as well as a means for a new generation of storytellers to publish quality, visionary genre content. Our creators include up and coming talent, established industry veterans, and celebrity storytellers. Though our affiliate company covers mainly horror and science fiction, AGP is not limited to genre categories, choosing instead to embody the essence of "gothic" as timeless story structures rooted in legend and lore." (American Gothic Press 2020)

You find these one-of-a-kind comic books available for sale online at White Dragon Comics. American Gothic Press publishes premier writers and artists in their very own comic books, don't miss your chance to own the best in comic books sold online at White Dragon Comics.