Avatar Press Is The Premier Publisher of Creator-Owned Horror and Ultra-Violent Super-Hero Comic Books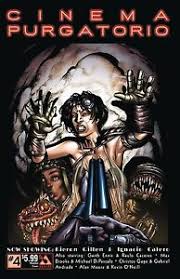 Avatar Press offers comic book shoppers stories featuring the horror genre, super-heroes (Ultra-Violent) and war-stories. Avatar publishes creator-owned titles, usually aimed at "Mature" readers, many of their stories contain graphic-violence, sexual situations and foul language, definitely not for younger readers.

When it comes to horror Avatar Press is the master, the stories in all the comic books written, regardless of writer are extremely well-done! They will have you not only buying new issues of their comic books, but out scouring for back-issues as well. White Dragon Comics offers shoppers a large selection of Avatar Published Comic Books for sale on our extensive website, right here, just below.

Some of the creepiest, gruesome, and terrifying comic books spinning out of the Avatar Universe include the Best-Selling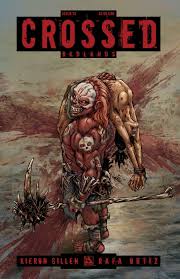 Crossed Series. The Crossed is a maddening disease that turns you into a homicidal, sex craved violent monster! You can try to out-run them, you can try to hide from them, and you can try to fight them, but you'll lose. It's just a matter of time before The Crossed catch you!

Cinema Purgatorio offers shoppers/readers an anthology of horror stories, that's right fans will get two or three heart-pounding tales to read in each issue! This best-selling comic book has consistently remained one of the Hottest-Selling comic books for Avatar and you can buy them here at White dragon comics.

Take advantage of our low shipping rates and order multiple comic books from Avatar and other great publishers offered for sale at White Dragon Comics.