Find Comic Books Released for Sale in October 2012 on Sale Now
at White Dragon Comics



The Comic Book Universe ruled in October 2012 with one hit comic book after another. It was comic book heaven, everyone's favorites were there, The Transformers comic book. Wonder Woman comics, The Tick, Popeye and so many more. White Dragon Comics currently has several comic books that have been released in October 2012 for sale on our website.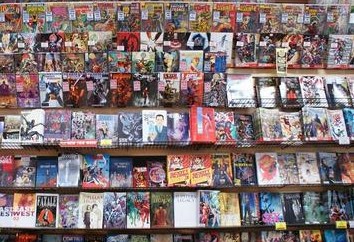 Comic Book publishers along with the awesome writers and artist made sure there were plenty of spooky tales going around in October, it is Halloween afterall, and who doesn't want a good scare. Creepy comic books on sale included Zenescope's Grimm Fairy Tales 2012 Halloween Special and Image Comics Halloween Eve One-Shot, both sure to scare the daylights out of you. Shoppers can find all the best in comic book specials, one-shots and continuing stories at White Dragon Comics.

Comic Book shoppers looking for comic books starring their favorite heroes like Daredevil, G.I. Joe or super teams like The Avengers, The X-
Men or for a little more fun The Suicide Squad can find many of these really great titles for sale at White Dragon Comics, just take a look below.

White Dragon Comics has a large inventory of new comic books published in October 2012 for sale, we offer low shipping rates, fast and courteous service and protective mailers to keep your comic books safe. Don't wait any longer order your comic book or books today.