Crime and Drama Comic Books Published by Dark Horse Comics - Sold at White Dragon Comics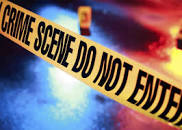 Crime and Drama comes over big time in Dark Horse Published comic books! That's right Dark Horse Comics has cornered the market in Crime and Drama comic books! With titles like Briggs Land, Massive and Mind Mgmt. shoppers will be dazzled with this collection of comic books! White Dragon Comics has a large selection of Crime and Drama comic books published under Dark Horse Comics for sale online. – just below

Crime and Drama can encompass almost any situation from humor to horror, after all it is our perception of events that make them dramatic. A party in the park goes wrong, animals invade the picnic hilariously snatching guest's food from their plates; some laugh, some cry and others shout out for justice! Drama in different forms but entertaining nonetheless! Dark Horse Comic's writers and artists master the Crime and Drama genre in comic books!

Regardless the circumstances, Dark Horse Comic's writers create one-of-a-kind comic books! And you do not need to search the internet looking for them, White Dragon Comics has them in stock and available for purchase! Shoppers can buy comic books online at White Dragon Comics Now!