Fans of the Inhumans Can Find Comic Books Featuring Solo Inhumans Sold Here at White Dragon Comics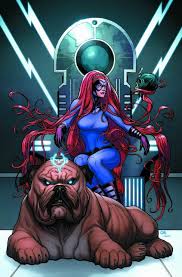 Since Marvel Comics introduction of The Inhumans the popularity of this comic book has grown significantly. With growth comes demand and Marvel Comics answered that demand with All-New comic books starring a single Inhuman - Solo Inhuman comic books. Marvel and the exceptional comic book writers and artists have written several comic books that highlight a single Inhuman, and shoppers can read and learn about Solo Inhumans, with Inhuman comic books sold here at White Dragon Comics.

Shoppers will find comic books featuring Black Bolt, Karnak, Lockjaw and many more. The comics featured here go beyond their home the city of Attilan, with stories focused on a central character. Consumers can purchase many of these fascinating comic books at White Dragon comics and learn the history and background of The Inhumans.

Millions of years ago, at the beginning of the Kree-Skrull War the Kree discovered a sentient life on a nearby Earth, which had genetic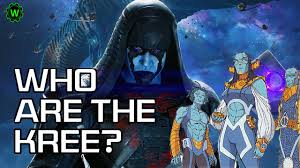 potential invested in it by the alien Celestials. Captivated, the Kree began to experiment on Earth's inhabitants to create a genetically advanced Inhuman race; they wanted to generate a powerful mutant army to overtake the Skrulls. The Kree soon learned of a genetic prophecy that predicted the experiments would lead to an anomaly who would destroy the Kree Supreme Intelligence and immediately halted all experiments. Their test subjects, the Inhumans, went on to form a society of their own, which thrived in seclusion from the rest of humanity and developed advanced technology.

Shoppers can learn much about the Inhumans, by reading these phenomenal Solo Inhuman Comic Books, which are sold at White Dragon Comics, Inhuman fans can read about Black Bolt, Ms. Marvel, Lockjaw and so many more here at White Dragon comics.

For even more Inhuman adventures check out Inhuman Team Comic Books.