It's Chilling, Terrifying and Shocking, It's DC Comics Horrifying Imprint "Vertigo Comic Books" Sold Here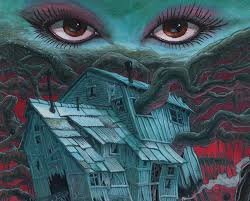 Vertigo Comics Horror offers the hottest selling horror comic books sold online today!. You can buy these hair-raising comic books online at White Dragon Comics. Hellblazer, Lucifer, Hinterkind, Dark and Bloody and many more scary titles are available! Shopping for horror comic's? Vertigo Horror and White Dragon Comics bring shoppers the hottest and best selling comic books online!

Vertigo was created in 1993 to publish stories that would contain more graphic and adult content that did not fit in the Comics Code Authority. This all-new imprint presented writers with more freedom when writing comics that would contain explicit violence, sexual situations, profanity and much more. No longer held to the restrictions of the Comic Code Authority, the Vertigo line of comic books thrived. Since the creation of Vertigo's line of Horror Comics sales have steadily increased if you are a comic book shopper than you should check out all of the cool titles available for sale.

Vertigo's Horror comics became so popular among fans that many of the comic books expanded from the DC Universe into tv shows and big-screen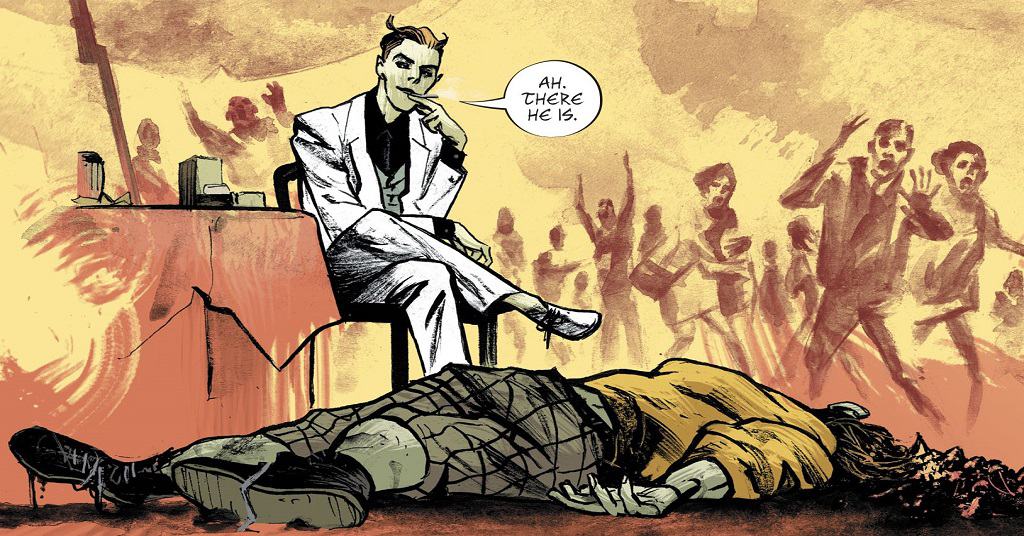 blockbuster movies. Hellblazer comics made the jump into both television and movie universes with leading-star Constantine charging the way. Some other cool comics that made that jump as well include IZombie, Lucifer and Preacher. Shoppers can find many of these comic book titles on sale now here at White Dragon Comics... just below.

The Hellblazer comic book story is one of Vertigo's Horror Comics that has flourished under the imprint. Hellblazer was created by the legendary Alan Moore and Stephen R. Bissette and made its first appearance in the pages of Swamp Thing comics. Hellblazer is Vertigo's longest running series for the imprint with 300 plus issues. Want to buy Hellblazer comic books just take a look below for new-Hellblazer comic books and many more.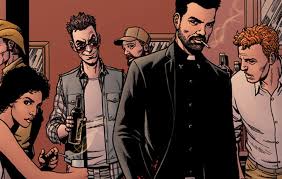 Preacher comic book's, published under Vertigo took fans by storm... selling out quickly upon release date! Legendary writer Garth Ennis brought to life John Wayne and Elvis Presley in one amazing character, Jesse Custer, star of Preacher comics. Jesses has absorbed Genesis, the spawn of an angel and a demon that gives Jesse the power to command almost anyone. Jesses takes his new power and hits the road, along with Tulip his girlfriend and vampire buddy Cassidy intending to have a word with the Almighty about the state of the world. Jesse and his friends travel the United States, looking for God in all the wrong places. Preacher comic books are rare to find, fans of the popular series do not want to give up their original comic books, but the story can be read in all-new graphic novels... White Dragon Comics is more than happy to order these trades by request, shoppers can contact us via email, in person or by phone.

Many of DC Comics Vertigo Horror Imprint line of comic books can be found at White Dragon Comics. White Dragon Comics has the latest new comics released along with thousands of cool back-issues available for sale on our web site. White Dragon Comics ships all our comics in state-of-the-art shippers to ensure your comics are delivered in perfect condition.

So, what are you waiting for? Order today!