Captain America a Symbol of Courage and Bravery is The Epitome of Comic Books!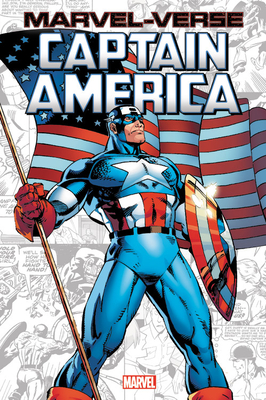 Captain America is the epitome of comic book heroes! This iconic heroes comics are full of action-packed adventure and espionage! You can buy his comic books online, right here at White Dragon Comics.
If you enjoy real action and adventure in your comic books and if you like the fact that you live in a country where you have the freedom to read comic books then you owe a debt of gratitude to the brave men and women who protect your freedom. And, you owe it to yourself to read Captain America, the comic book superhero that epitomizes Freedom and American Ideals, and stands as a symbol of the Courage and Dedication of our armed forces.
Captain America was created in 1940 by legends Joe Simon and Jack Kirby. An intentionally patriotic creation, Captain America wears a costume that bears an American flag motif, and is armed with an indestructible shield that can be thrown as a weapon. He was often depicted fighting the Axis powers of World War II. Throughout WWII Captain America Comics was a top-selling comic book. His popularity faded for a while once the War was over, but Captain America would soon resurface!
For nearly all of Captain America's comic book history, he has been the alter ego of Steve Rogers, a frail but intensely patriotic young man who was raised to the peak of human perfection by the "Super Soldier" serum in order to boost the United States' war effort.
Buy Captain America comic books now online at White Dragon Comics.You will find the newest titles of Captain America, and a host of New Back-Issues! Buy your comic books online at White Dragon Comics!