Science Fiction's Finest Comic Books from Dark Horse Comics - Sold at White Dragon Comics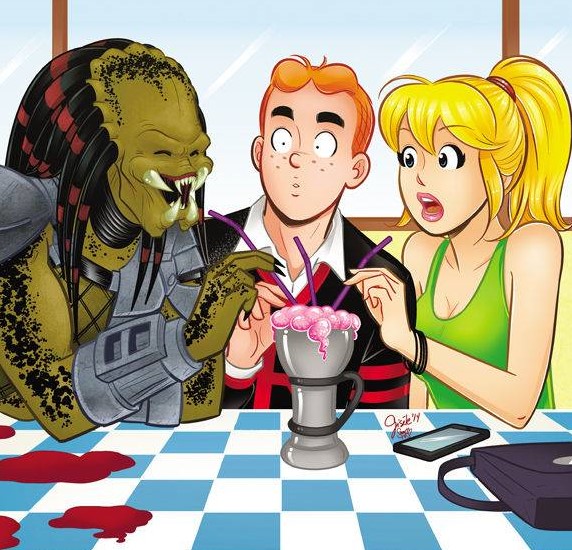 Dark Horse Comics publishes the hottest-selling Science Fiction comic books on the market today. Science Fiction embraces imaginative and futuristic theories such as advanced science and technology, space exploration, time travel, parallel universes, and interplanetary life. If you can think it, odds are writers for Dark Horse Comics have penned it! Shoppers can view and purchase comic books published under Dark Horse Comics under the "Science Fiction" category at White Dragon Comics.

Science fiction comic books are often set in the future, in space, on a different world, or in a different universe or dimension and contain a wide variety of futuristic theories. Because sci-fi comics are so imaginative, anything is possible. A sci-fi comic book can be about space, time travel, aliens, or time-traveling aliens in space. You can find these wildly creative comic books for sale at White dragon Comics, just below!

The imagination zone is open at Dark Horse Comics, shoppers can purchase a science fiction-based comic book that will steal their minds and encompass their attention! You will be amazed, in awe and astonished with the mind-blowing comics sold here! Don't hesitate a second longer, go on an adventure today with a great read from the masters of Sci-fi, Dark Horse Comics.

White Dragon Comics has a large inventory of "Science Fiction" based comic books from the sci-fi guru Dark Horse Comics for sale. Shoppers can read a brief description of each comic before purchase, giving you an idea of the plot, setting and characters of the story. Enjoy your shopping experience at White Dragon Comics and come back often, new product are added daily!