Buy Comic Books (Online) Featuing Superman And The Justice League with Variant Covers For Sale Online at White Dragon Comics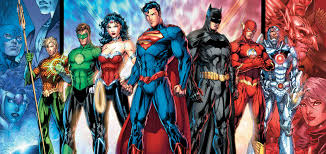 Take a peek into the exciting world of Superman with comic-books sold at White Dragon. Supergirl, Superwoman, and Super Sons can be found right here too! The best part of these issues is that they all contain covers with unique one-of-a-kind Variant Covers! These comics are drawn so beautifully they are sure to capture your heart! And, you can buy Superman and Family Variant Edition Comic Books online at White Dragon Comics.
Fan-Favorite Justice League comic books are available for sale right here too. These Variant Editions feature all of The Leagues for sale here. You can choose to purchase JLA, Justice League Dark, and regular Justice League books at White Dragon.
This page features highly anticipated Variant covers of The Justice Leagues. We strive to bring you the Newest Editions at the Best Prices on the internet! All books are listed below for your buying pleasure.
Find New Releases of comic books for sale online on our Newly Released page here! Have Fun and Order Today!