White Dragon Comics Offers Shoppers the Largest Selection of DC Comics Comic Books For Sale Online!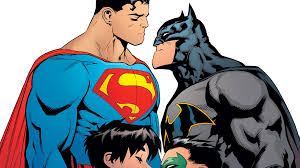 Comic book shoppers searching for DC Comics, comic books for sale online can find the largest selection of new books for sale at White Dragon Comics. Customers will find comic books from Superman, Batman and The Justice League to Hellblazer, Scooby-Doo and everything in between can be found for sale on the pages found here.

DC Comics is the oldest and one of the biggest and best-selling comic book publishers in the world, and the first to feature the adventures of powerful superheroes and ultimate villains. DC Comics is known for having some of the best artists and writers in the world of comic books. And, DC Comics has a huge cast of different superheroes, villains, all-star teams and other types of characters to choose from.

The list of DC titles and characters are some of the best known, most popular and recognized in the world. No matter what type of characters you relate to, be it powerful metahumans, immortals, super villains, heroes or ultimate all-star teams, there is a DC comic book title and series that you will not be able to put down.

White Dragon Comics has an extensive selection of DC comic books for sale right here, comic book fans can find something for everyone here! Don't hesitate a second longer, take advantage of our low shipping rates and prompt and friendly service today! Buy your comic books Now!