Sinister Town Comic Books keep Vacationers on Their Toes!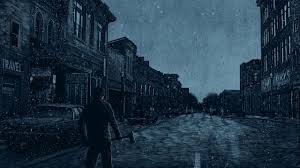 Sinister Town Comic Books are comic books that depict an entire community of townsfolks as being evil or maybe the structures in town being the source of evil! Some comic books include animals that live in around a town as sinister as well. Shoppers can find these alarming comic books for sale at White Dragon Comics.

Writer Cullen Bunn brought to life a Sinister Town Comic Book with Harrow County. Harrow County 's saga stars Emmy, who always knew that the deep, dark woods surrounding her home crawled with ghosts, goblins, and zombies. But on the eve of her eighteenth birthday, she learns that she is connected to these creatures and to the land itself, in a way she never imagined. The "Haint"-filled Southern horror story quickly rose to fame and immediately established itself within Dark Horse's grand tradition of terror!
Gasolina comic books take place in Mexico, Sinister Mexico that is. A horror-crime epic set in Mexico, full of gun fights against cartels armed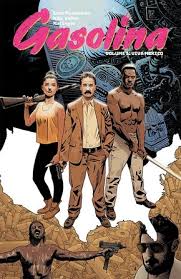 with tanks and perverse creature shot through the eyes of newlyweds fighting against a world quickly going to hell, who put a human face on a conflict that's both harrowing and outrageous. This comic will have tourist running for the hills, trying to escape a Sinister Town in comic books like no other!

Readers/shoppers that are intrigued by comics that revolve around towns and townspeople, Sinister Town's that is can find the latest comics for sale here at White Dragon Comics. Order Today!