Comic Book Sshoppers Will Find The Hottest, The Best and The Most Sought After Comics Released in May 2019 for Sale here at White Dragon Comics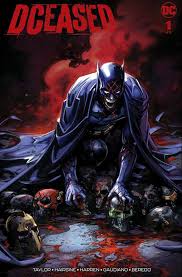 Comic book covers took on a sinister look in May 2019 with DC Comics "Dceased #1", the hottest selling and the best-selling comic book of May 2019. White Dragon Comics offers many DC Comics titles for sale here. Shoppers can find great comic book stories like the horrific Dceased plus several other adventurous comics, starring your favorite superhero released in May 2019 right here… just below a few key points from the month.

Greg Capullo (artist) did the main cover for the comic book, but it was the horror variants that shook the DC Universe. Francesco Mattina and Yasmin Putri (variant artist) blew fans minds everywhere with their "interpretations" of Tom Taylor's Dceased comic book covers.

Tom Taylor writer of the hottest comic book of the year gave fans an epic story. Imagine a world where your savior, protector, the superhero you admire best has been turned into a deadly monster hell bent on destruction. In Dceased a mysterious techno-virus has been released on Earth, infecting 600 million people and turning them instantly into violent, monstrous with only one thing left on their mind (what's left of it) annihilation of everything and everyone. "WOW." Dceased was and still is the must have comic book released in May 2019. White Dragon Comics sells many of DC Comics hottest selling comic books, like Dceased right here… just below this short introduction to May.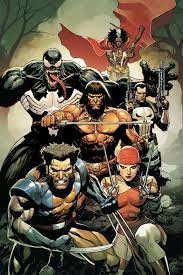 Marvel Comics had fans shocked with the release of its best-selling comic in May 2019… "Savage Avengers." The most savage, most unkillable team of characters in the Marvel Universe have been assembled! Wolverine, Venom, Elektra, Punisher and Conan the Barbarian? The roughest and most dangerous characters rumble through this new title starting with...Conan vs. Wolverine? 'Nuff said.

Shoppers can find many comic books on sale from Marvel Comics and DC Comics along with a host of other popular publishers for sale right here. Customers will find comics form Image, Dark Horse, IDW, Aftershock, Titan, Alterna Comics and many more. Take your time and browse all the great comic books for sale here at White Dragon Comics, you never know what treasure you may uncover.

White Dragon Comics offers low shipping rates, speedy assistance and great customer service... Order your Comic Books Today.