What Are Our Heroes from the "Bat-Family" Up To? Find Out Today at White Dragon Comics!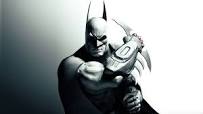 Spinning out of the Batman Realm comes some of the best superheroes to hit the DC Universe, the Bat "Family" heroes. Heroes Robin, Catwoman, Batgirl and Batwoman are all a part of the Bat-Family and Shoppers can buy these Bat "Family" comic books at White Dragon Comics.

You can find our Huge Inventory of comic books featuring All of the Bat-Family Heroes, just below! You will surely find that Bat-Family comic book you have been searching for!

Batman and Robin, the most recognizable heroes among the Bat-Family, have keeping Gotham City and its residents safe for years, fighting some of the worst criminals that have been spawned out of the DC universe! Robin, Batman's faithful sidekick has played an important role in Batman comics' often pulling The Caped Crusader out of a pickle of a situation.

Batgirl, Batwoman and Catwoman comic books are also available for sale at White Dragon Comics and can be found under the Bat-Family category. These three women put the "Ka-Pow" in their unique stories! Shoppers looking to buy these exciting comics can get them here, at White Dragon comics!

There are many more Batman associated comic books available in the Rebirth Bat Family comic books section. Comics like Detective Comics, Nightwing and All-Star Batman can be found in the "Bat Family" Category, here at White Dragon Comics. Take your time, enjoy and buy your Bat-Family comic books today!