Comic Books Sold by the Year at White Dragon Comics
2011 Comic Books For Sale
2011 surprised and surpassed comic book readers wildest dreams. Begining with DC and Marvel Comics all the way down to Indepedants we were handed awe-inspiring stories, dramatic dramas and heroic superstars in 2011! And, you buy those same comic books online at White Dragon Comics. You will find wide variety of these comics and more for sale on our ever-growing website.

DC Comics had fans on the edge of their seats throughout 2011 with top-selling comic books the Flashpoint and the New 52 events.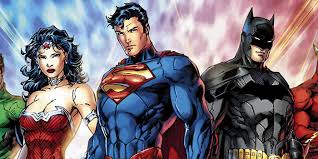 Flashpoint led into the New 52, when Barry Allen traveled back in time to save his mothers life he changed the entire DC Universe. Barry saved his mother but in the process he changed history… Superman, The Flash and Justice League do not exist, Barry's father has died three years ago instead of being in prison, Batman is Thomas Wayne, who took the mantle after the death of his son, Citizen Cold is Central City's greatest hero and a few more strange twists.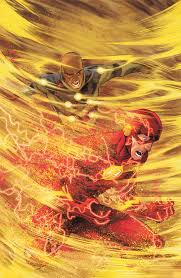 When Barry realizes he must fix time and attempts to restore the timeline which leads us into the New 52. This new continuity allowed writers to start over with all-new number ones and characters were made more modern and accessible. In addition, characters from the Wildstorm and Vertigo imprints were absorbed into the DC Universe.

Marvel Comics crossover event of the year, "Fear Itself" had comic book shoppers excited. Written by Matt Fraction and drawn by Stuart Immonen, Wade Von Grawbadger, and Laura Martin, Fear Itself would be a seven-issue mini-series with numerous tie-ins books, which would include most of the X-Men family of books.

Spider-Island, X-Men Schism, Age of X and Shattered Heroes were a few of Marvel Comics other events that took place in comic books published in 2011… and if you are a shopper looking to purchase comic books published from these events, White Dragon Comics has quite a few issues for sale.

Boom Comics published one-of-a-kind mini-series in 2011 that captured shoppers attention like the "Elric Lost Balance" series which ran for 12 issues. Image Comics brought horror fans one of the scariest comic book mini-series written in 2011 "Severed", and Zenescope Comics offered tons of exciting Holiday Special Issues and One-shots in 2011 along with fun and unique events.

Whatever the 2011 event, cross-over or mini-series comic book you are shopping for, it can be found at White Dragon Comics, while supplies last. Buy your comic books online today at White Dragon Comics.