Find Your Horror Fix with Dynamite Comic's "Scary Stuff"
If you want to be scared, you need to read Dynamite Comics "Scary Stuff!" And lucky for you we have a ton of them in stock! White Dragon Comics carries all of Dynamite's published comics, but right here… well prepare to have your socks scared right off your feet!
Dynamite publishes the best horror in the industry. You can find comic books from The Army of Darkness to Vampirella! There are comic books with zombies, vampires and forces of evil at work.
You will find some unforgettable characters, both evil and some not so bad. We have Evil Ernie up first, this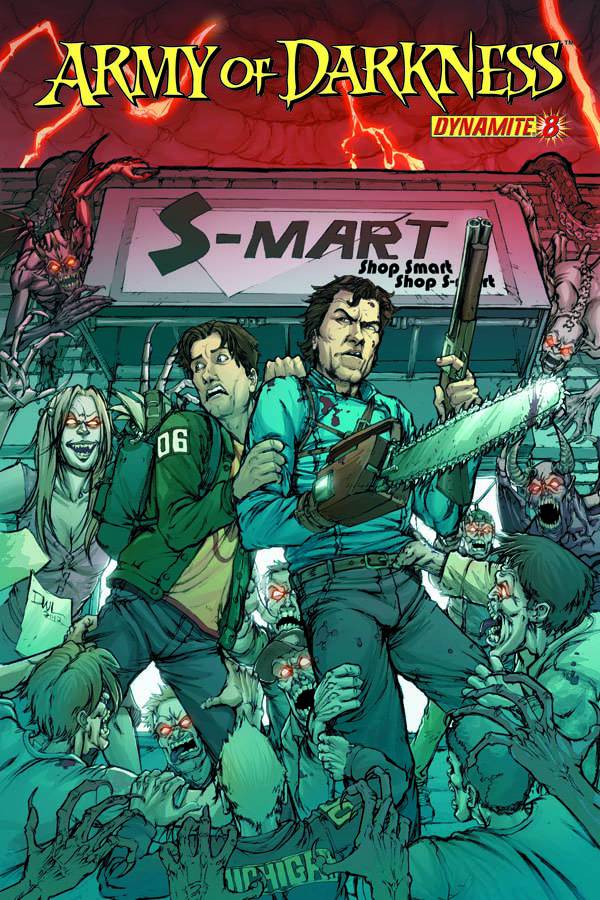 teenager needs serious time-out! Doomed from the beginning Ernie was totally ripe for the picking! And, when Lady Death came calling it was all over for him. Poor Ernie, you learn about Ernie when you buy comics at White Dragon Comics!
Then there is Ash, well Ash is Ash and he's one hell of a soldier against evil! He's faced off against demons in Hell, battled the dead in the future and even combated the armies of darkness in space. I love comic books featuring Ash and so will you! You can buy these comics and more at White Dragon Comics!
White Dragon Comics encourages shoppers to take their time and look over our extensive collection of New Comic Books for sale… both Variant and Regular Covers are available.