Avenger Comic Books are popular, fun and exciting reads. I highly recommend buying Avenger comics and you can find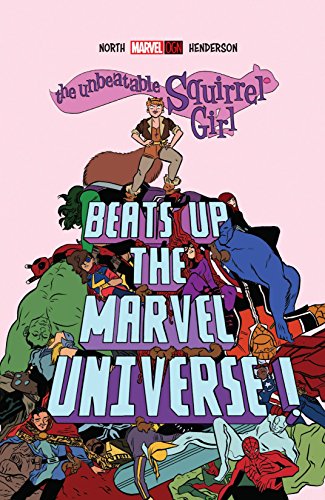 tons of cool Avenger comic books on sale right now! Below find some of the Best Solo Avengers featured in comic books! And, you can buy them Online at White dragon comics!
The Avengers is an elite team of the best and brightest that the Marvel Universe has to offer. While each member is an integral part of the team it is important to remember that each is an individual with lives and friends and enemies of their own. This is why Marvel also publishes solo titles for many of the Avengers.
Some of the "Lone Stars" or "Solo Avengers" include Captain America, Hawkeye, Ant-Man, Black Widow plus several other great heroes. An often overlooked solo superhero, Unbeatable Squirrel Girl is one of the best books to spin out of Marvel Comics! She is one of the funnest characters coming out of the Avengers and is definitely worth the read!
You can buy these Avenger Comic Books Online at White Dragon Comics. White Dragon Comics prides itself on our large inventory of comic books, we encourage you to take your time and look over the hottest comic books on the internet! And for more fun reads take a look at the newly released comic books offered for sale online right here!