March 2020 Comic Books For Sale Online at White Dragon Comics!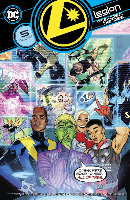 March 2020 provided comic book shoppers with a host of great titles! And White Dragon Comics is pleased to offer those comic books for sale online at our website. We offer great prices, fantastic shipping rates and the best customer service ever!

March 2020 was exciting, Hill House a DC Comics Imprint presented comic book readers thrilling adventures! Basketful of Heads, Daphne Byrne and Dollhouse Family all took a disastrous twist! Black Label comic books are highly suggested, notable stories! Many coming from the mind of Joe Hill! Shoppers can buy these comic books now online at White Dragon Comics.

DC Comics Year of The Villain continued its contorted plot in March 2020. DCeased Unkillables had "Red Hood and Batgirl" take shelter in the most unlikely place: an orphanage full of children! Can they protect them? Find out today!!

Marvel Comics wasn't letting fans down in March 2020, heck no! Over at Dr Strange a dead Dr. Druid returned? Ghost Rider had a bone to pick with Dr. Strange? Michael Morbius, The Living Vampire continued his journey, but would the end results be what he anticipated? Find the answer to these questions when you buy Marvel Comic Books sold at White Dragon Comics!

There are plenty more titles to choose from, publishers Image Comics, Dark Horse, IDW, Boom and so many more! Shoppers you will find one of the largest inventories of Comic Books released in March 2020 for sale, online at White Dragon Comics! Order Today!