Modern Cartoon Characters in Comic Books Provide Hours of Laugh-Out-Loud Fun!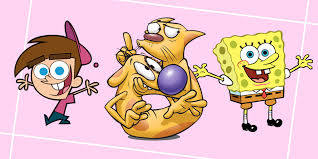 Cartoons have come a long way over the years, characters have become more humanized and the stories within have become teaching tools. Comic books have evolved much along the same lines, but most are still full of superheroes and villains, fighting in a never ending battle of good and evil. While this style of writing satisfies most fans, some want something lighter and more humorous, but still written with the current style of characterization and storytelling. For those fans, there are modern cartoon comics.

Modern cartoon comics are comic books that feature currently popular cartoon character written in comic book format, containing all-new stories distinct from their corresponding television shows. Some of the most popular modern cartoon character have gained a larger comic book fan-base due to their superb writing and beautiful artwork.

Some of the most popular modern cartoon characters to be transformed to comic books include: The Simpsons, Adventure Time, Samurai Jack, Dexter Laboratory, Regular Show and many more. The combination of television and comic books results in a magical experience that will capture your mind and your children's mind, taking you on adventures full of magic and wonderful surprises. These awe inspiring characters will titillate and tingle your mind, setting a fire that only reading modern day cartoon comic books can quench.

Modern cartoon comic books are about being funny, some are corny and some are drop-dead hilarious! Many of these modern cartoon comic books have gained critically acclaim. Adventure Time, for example, was nominated for a Will Eisner Comic Industry Awards and has been hailed as an excellent example of how to do "all-ages" comics right.

Modern cartoon comic books are fun to read and guaranteed to put a smile in your heart; check out all the hysterical modern cartoon comic books that White Dragon Comics has to offer and tickle your funny bone today.