Discover The Highest-Quality Comic Books Released in September 2019 at White dragon Comics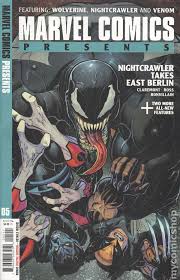 September 2019 arrived with a whirlwind of innovative and electrifying comic books written and drawn by the best writers and artist of the comic book universe, and shoppers can purchase those comic books here at White Dragon Comics.

Marvel comic books, DC comic books and a host of small print publishers are available in one place, making shopping for back-issues comic books a breeze. Shoppers will be astonished with the variety of comic books offered for sale, right here. Comic books sold at White Dragon Comics are "new" comic books removed from shelves to make room for the newest editions or comics were over-ordered.

Gotham City Monsters made its comic book debut in September 2019 and fans welcomed the new adventure, pushing DC Comics sales through the roof. And Marvel Comics newest venture Black Panther and The Agents of Wakanda (#1) took on vampires, Aliens and Angry Fish Kings. Can General Okoye's T'Challa the Gorilla-Man, Ka-Zar and Wasp win the battle in this global fight for survival? Find out today, shoppers can buy Black Panther and several more Marvel comic books, published in September.

There are many more adventures, thrilling, horrifying and action-packed comic books offered for sale at White Dragon Comics, this page is dedicated to comic books released for sale in September 2019. Shoppers can find more back-issue comic books for sale by following this link.