Bongo Comics and White Dragon Comics Go Hand-In-Hand!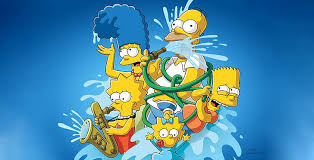 Bongo Comics publishes the best in hilarious laugh-out loud comic books! The company is the brainchild of Matt Groening and longtime friends. After Groening and friends published Simpsons Comics & Stories, which was an immediate success, led to the realization of Matt Groening's childhood dream of owning a comic book company, and the formation of "Bongo Comics".

New Issues and back issues of Bongo Comic Books can be purchased from White Dragon Comics. White Dragon Comics strives to bring comic book shoppers a wide variety of comic books from several Indie Publishers along with the Big "5" (Marvel, DC, Image Dark Horse and IDW), including Bongo Comics.

Bong Comics got its start in 1993 when Groening after walking into a local comic bookstore, after surveying the shelves he felt that there were not enough "funny" comic books available. "I guess I just thought there was room out there for funny comic books." (Times-News,1993) and this thought drove Groening to form Bongo Comics.

Bongos comic books popularity were boosted by the television shows, which the comics are based on. With the continuing popularity of The Simpsons television show, Bongo Comics have kept the comic book series and the long-time running television series separate, each offering different stand-alone stories.

The television show has always been intended for a more mature audience, but the tv show's popularity spilled over soon all-ages were demanding comics! Bongo answered fans with numerous series and specials appropriate for all ages. – Shoppers can buy these fun-filled comic books at White Dragon Comics!

Bongo Comics continually produces hit after comic book hit, and their holiday specials are the Hottest-selling Comic Books and often sell-out as soon as they hit comic bookshelves. Don't miss-out on procuring your Bongo Comic Book… Buy Bongo Comics at White Dragon Comics – just below!