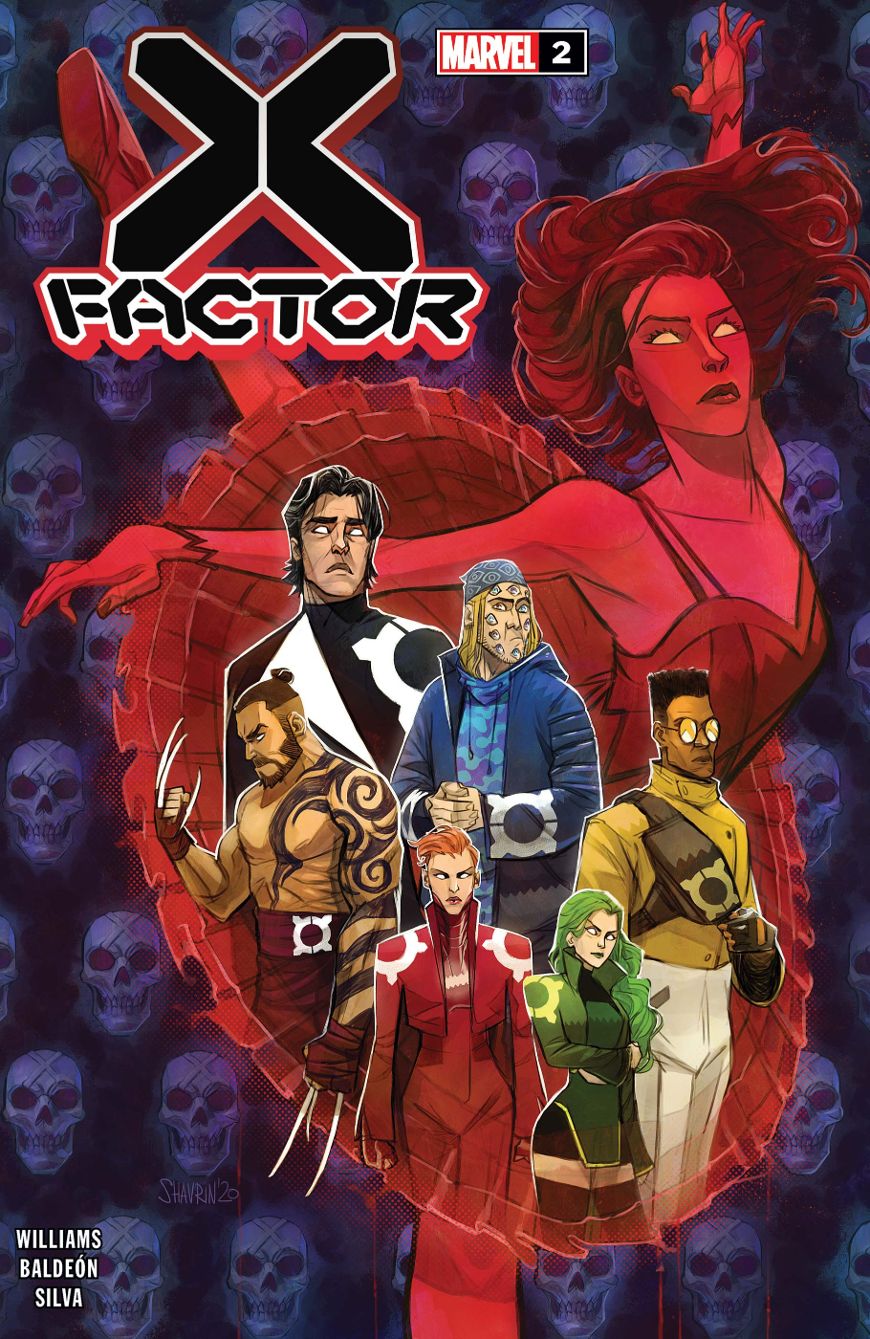 Who are the team of X-Factor? And, are they the most popular X-Men in comic books? Find out today at White Dragon Comics, the best Online Comic Book Store!

The Original X-Factor was comprised of five original X-Men; the newly formed team consisted of Angel, Beast, Cyclops, Jean Gray and Icemen. X-Factor over time was taken control of by Havoc, as a government task force. Jamie Madrox later assumed the name in order to found X-Factor Investigations but eventually sold it to Serval Ind. which is led by Polaris.

X-Factor was born through Magnetos trial. It was during Magneto's trial when a severely injured Professor X asked Magneto to take his place as headmaster. During this time it was revealed that Jean Gray was alive and had not been Phoenix. After the trial, Cyclops was forced to relinquish his role as team leader of the X-Men to Storm. Despite the birth of his son, Cyclops' mistrust and doubts about Magneto distracted him from his personal responsibilities and when the rest of the original X-Men learned who was headmaster of Xavier's school, all five finally came together to meet and to see that Jean Grey was truly alive. The X-Men did not trust Magneto and the original X-Factor was born. X-Factor members as mutant-hunting humans they also posed as human-hating mutants under the alias X-terminators.

During this time, X-Factor members rescued many mutants, but through battles and working side-by-side the X-Factor soon joined the X-Men once again. This was not the last of X-Factor, soon after the X-Men and X-Factor united a US government agency led by Havok took on the name X-Factor. This new team consisted of Polaris, Wolfsbane, Strong Guy, Multiple Man, and Quicksilver and their government human handler Valerie Cooper. However before the team comes together Mister Sinister, has set a plan in motion to destroy them with the help of a US senator and his new team the Nasty Boys. They are sent by the government to help a dictator destroy a rebel force aided by the Hulk and the Pantheon in Trans-Sabal.

Throughout the years, the X-Factor group faces many challenges and many changes. Havok is kidnapped and brainwashed for a bit, Strong Guy has a heart attack and Wolfsbane quits. Polaris goes through a dark period in her life and relationship. Newer members were enlisted including Forge, Wildchild, Mystique, Sabretooth, Shard Bishop's holographic sister from the future, and XSE refugees Archer, Fixx, and Greystone.

X-Factor Investigations
With money accumulated from game-show winnings, Madrox started up a private investigation firm in Mutant Town with Wolfsbane and Strong Guy. The group settled on the name X-Factor Investigations after the team they were formerly members of. This new team also had its trials and tribulations and eventually disbanded.

Corporate Sponsorship
After X-Factor Investigations disbanded, Harrison Snow, the CEO and President of Serval Industries purchased the X-Factor name from Madrox and recruited Polaris to start a new incarnation of the team to help people in the companies name. Polaris first recruits Gambit by tracking him down after a disagreement with Wolverine. Quicksilver signs up soon after, following his half-sister to Serval Industries and being invited to the team by Harrison Snow due to his previous Avenger status. And this resulted in The All-New X-Factor.

You can buy thes comic books and more right here at White Dragon Comics. White Dragon Comics proudly sells Marvel Comics and more online!