Zenescope Entertainment Publishes Full-Color Action, Fantasy, and Horror Comic Book Titles. Here You will find a wide Selection of the Best Comic books that Zenescope has to offer.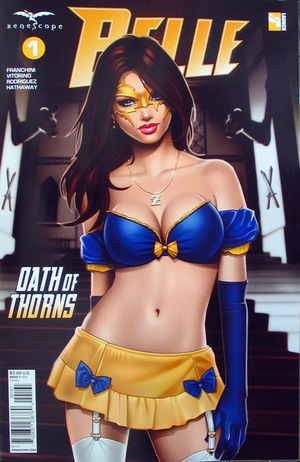 Zenescope Entertainment publishes the coolest, hippest, original unique comic books sold on the market today. Zenescope publishes full-color action, fantasy, and horror comic book titles. Writers and artist for Zenescope Comics provide their readers with quality stories and one-of-a-kind adventures. Often overlooked because of the "racy, cheesecake" covers comic book shoppers usually move-along, admiring the cover and awesome artwork but not the story and we are here to set readers straight.

The brainchild of Ralph Tedesco and Joe Brusha, Zenescope Entertainment began publishing comic books in 2005. Since then, the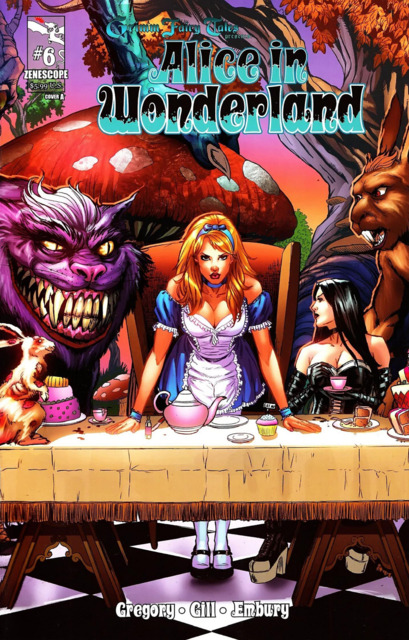 number of comic book series from Zenescope has increased to dozens of awesome titles. Joe Brusha and Ralph Tedesco originally teamed up to write screenplays, but Brusha, an avid comic book reader realized that comic books and graphic novels would become part of mainstream America and wanted to help that process. Shoppers had often passed over these well-written comic books, but comic book readers have begun to look over Zenescope comics, recognizing the awesome story-writing and promoting sales.

Zenescope has the ability to take classic fairy tales and turn them into all-new horror comic books. Each tale is given a modern twist and expanded plots. One of Zenescope's most popular titles, Alice in Wonderland is sure to give readers a chill down their spine. Masterfully written Alice is no longer a little girl who fell down the rabbit-hole, she is fully grown with a child of her own. This highly successful tale has led Zenescope down its own little rabbit hole, producing one hit after another, all unique and all with a twist you, will not see coming.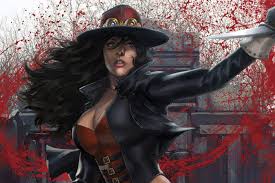 Zenescope Entertainment is on Fire, throwing out one hit after another. If you're not reading Zenescope Entertainment comic books you have to pick up a copy today!

White Dragon Comics has a great selection of comic books from Zenescope comic books on sale now. we encourage fans to take their time and look over al of the great series introduced by Zenescope... you never know what treasure you may find.