Shoppers Will Find 200+ different Comic Books Featuring
Cool Variant Covers for Sale at White Dragon Comics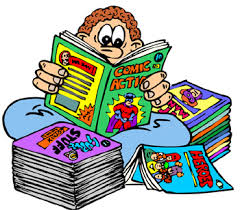 Comic Book enthusiasts, collectors and buyers rejoice! This is the Variant Comic Book Covers page, here buyers can find 200+ choice comic books for sale and each comic book has a different variant cover. Fans will find some of the most hard-pressed, exclusive, rare and valuable sought after variant
covers on comic books for sale right here at White Dragon Comics. Other variant covered comic books from lessor known publishers like Zenescope, Dynamite, Titan, Valiant and others can be found throughout White Dragon Comics for sale too!

Shoppers will find Variant Comic Book Covers drawn by popular artist Francesco Francavilla, David Mack, Jim Lee, Andy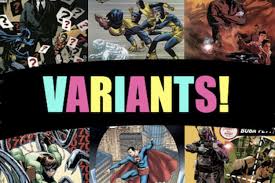 Kubert, Jenny Frison and many more. Shoppers will also find themed Variant Comic Book Covers like these amazing covers: X-Men Card Variants, Marvel Vs. Capcon, Bombshell Variants, Coloring Book Variants, Anniversary Covers and even Cartoon Character Covers. Consumers will find Variant Comic Book Covers from smaller press publishers for sale here as well. East of West comics with Variant Covers, I Hate Fairyland, Mighty Morphin Power Rangers, WWE and American Gods just to name a few of the breathtaking comics available for sale here at White Dragon Comics.


In comic books, a variant cover refers to an issue of a comic book printed with multiple covers, each with its own unique cover art. 1986 the first year a variant cover was released, The Man of Steel comic featured two different covers by writer/artist John Byrne. One of these variants featured a full shot of Superman ripping open his regular everyday civilian clothing to reveal the Kryptonian S emblem on his chest, along with a shot of the spaceship that brought him to Earth escaping Krypton. The other cover featured a closeup of Superman's chest as he rips open his shirt. Comic book fans went crazy and the buying craze began. Shoppers can be a part of that Fun craze at White Dragon Comics with our fabulous collection of Variant Comic Book Covers for sale.

Comic Book buyers embraced the idea of variants and comic book publishers began to market specifically to the collectors' market. Comic book publishers, knowing that many collectors are completists, will purchase every issue featuring a certain character, thus publishers began to produce comics with multiple covers, and completists and speculators alike bought them by the millions. White Dragon Comics stocks as many variant covers/editions of comic books for our shoppers.

Variant covers began appearing on the covers of titles from Marvel, DC, Valiant, and Image, as well as numerous small-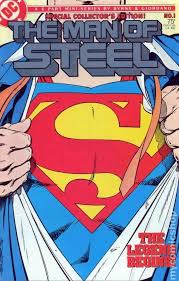 press publishers. In 1993, DC Comics shipped the first printing of Superman #75, featuring the climax of "The Death of Superman" storyline, in a black polybag with a Superman armband inside. Many Collectors wanted to keep their copy pristine, but also read the story this led consumers to buy multiple copies or subsequent printings (which had the same cover but not the polybag and fan incentives), enhancing the boom of the variant comic frenzy.

The buying frenzy of variants would slow down, in fact the buying of variants drastically reduced due to the market being saturated by comics. But I'm happy to let fans know that variant collecting is back and at an all-time new high! Image Comics offers shoppers Variant Covers that follow themes honoring other comics like Walking Dead. There are also, The Images of Tomorrow Variants and Image Tribute Covers, but the most valuable and highly sought after Image Variants are The Retailers Appreciation Gold Logo Covers, Retailers Appreciation covers are limited to One Copy per Store!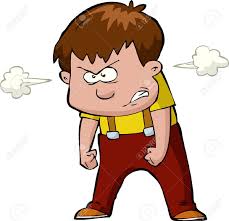 Because stores are limited these comics are much harder to find, therefore their value is usually much higher. White Dragon Comics offers many Variant Edition Comic Books with the lowest price tag on the internet. Buy the variant you want now before it's to late, don't let another shopper beat you to the punch!

Consumers searching for variant covered Image comic books will find a large selection of the best in stock for sale here at White Dragon Comics! White Dragon Comics Strives to bring the Best in Comics of all types for our customers.