A + X Comic Books Feature AwesomeTeam-ups Among Super-Heroes and Shoppers are Treated to Two Cool Stories in Each Issue!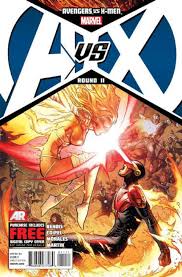 Comic Book shoppers rejoice, White Dragon Comics stocks all the exciting Avenger comic books and you can buy them right here. This page is dedicated to electrifying A+X comic books… These awesome comic books are available for sale at White Dragon Comics.

In 2012 Marvel Comics started a new initiative, Marvel Now! And one of the comic books spinning out of this initiative was A+X. This popular Avenger plus X-Man comic book had a two-year run and a total of 18 issues.

The comic was launched as a spin-off of the Avengers versus X-Men event of 2012. The premise was to promote good will between the teams by taking on missions that required one Avenger and one X-Man. Each issue contained two separate story arcs of varying lengths by a rotating cast of creators.
A+X comic books spin right out of AVX. Each comic book issue featured two different stories and every issue had a different creative team.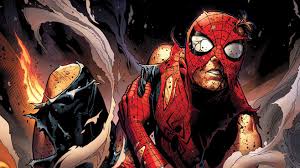 Also, each issue up to the conclusion of A+X had the same set-up… different heroes working together and written by several different writers.

Fans of A+X comic books can find several of the popular comic books for sale here at White Dragon Comics. We encourage shoppers to check out all our Avenger comic book pages, plus all of the pages filled with comic books about everything and anything. White Dragon Comics strives to bring fans the very best in the comic book world, so take your time and look over all that we have to offer!